A future for every person
"Each student will find what he wants to do, aim for a higher level and provide support to achieve it." This is the attitude of the school's career guidance team.
"In the next 6 years, I will carefully consider what I want to do in the future and what kind of road I will be active in."
Course guidance
Develop basic academic skills – Know the World
We aim to develop basic academic skills with daily classes, basic study classes to overcome weak subjects, and supplementary courses to improve the strength of special subjects. Furthermore, learning by going beyond the scope of regular subjects through programs such as comprehensive learning and global citizen lectures, students will learn about the world around them to expand their horizons.
Exploring your potential through various experiences
By participating in a number of events, students will explore our possibilities from various experiences both in Japan and overseas. In addition, students learn about their aptitudes, find their dreams, think about their career path after graduation, learning through open campuses at universities, mock lessons, and laboratory experiences.
Aiming to realize the path of each student
At each university's faculty briefings and career guidance, students will clarify the academic field that they want to advance and determine the field of their choice. Utilizing the results of mock exams, students will actively engage with teachers of that subject and be assisted by the career guidance department, with the aim to realize students' careers to the fullest.
Utilization of career guidance room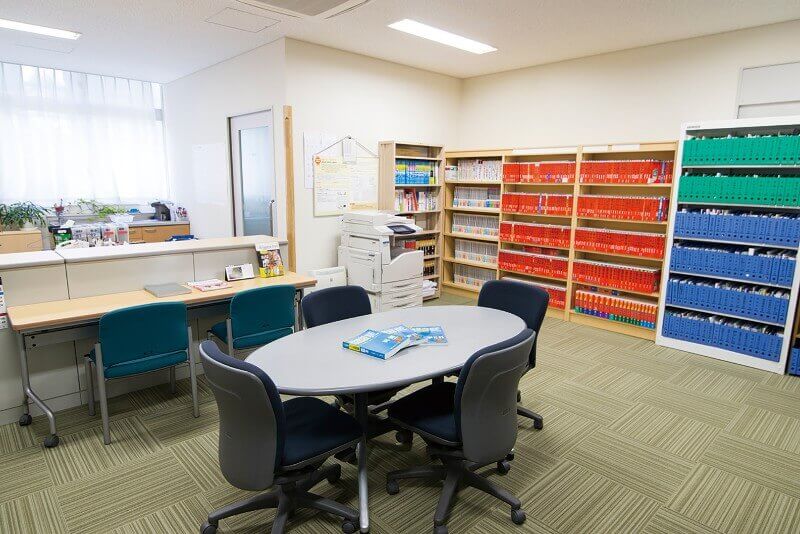 Aside from the teachers and subjects, the teachers who are in charge of career guidance support students in their career path. In the career guidance room, students can browse past questions of mock exams, borrow red books, browse magazines related to examinations, and get a variety of information on career paths, etc. Using a personal computer, students can also check the results of their mock exams so far and use them for personal interviews.
Major designated school recommended university
(2019 admission)
Yokohama City University
Aoyama Gakuin University
JF Oberlin University
Kanagawa University
Kwansei Gakuin University
Kitasato University
Kogakuin University
Seijo University
Seisen Women's University
Tamagawa University
Teikyo University
Tokai University
Tokyo Denki University
Tokyo Women's University
Tokyo City University
Tokyo University of Agriculture
Tokoyo University of Science
Toyo Eiwa Jogakuin University
Dokkyo University
Nihon University
Hosei University
Meiji University
Meiji Gakuin University
Rikkyo University etc.
Other recommended universities
Kanto Gakuin University
Aoyama Gakuin University
International Christian University etc.
About studying abroad
Entering overseas national / state universities with Navitas
Using the Navitas system, students have been able to go to many universities in Australia, Canada, the United States, the United Kingdom, and New Zealand. In recent years, three students have advanced to Griffith University in Australia.
Advance to a university in Taiwan through the system of the Study Abroad Support Center in Taiwan
Taiwan's universities are excellent in both class level and learning environment, and the tuition is economical compared with other locations. The great advantage of going to university in Taiwan is that you can play an active role in society as a trilingual in English, Chinese, and Japanese. There are also dual degree programs with universities in other countries such as the United States. From this school, students can go to Kainan University and Wei University.
Partner University Courses
Entering an American university using 2 + 2 (2 years at a community and then transferred to a 4-year university). One student at KGM went to UCLA with the 2+2 method.
1 designated school recommendation to Peking University School of Medicine
Advancement to a university in Malaysia (Taylors University, Nirai University, etc.)
Going to Hawaii's Kapiorani Community College (2 years)
Kapiorani has sent many transfer students to the University of Hawaii.