Human education to foster "neighborly love"Christian education composed of various programs
The foundation of our education is the Bible.
The Bible tells you what you need to know to live.
You are an important person with a mission.
It gives you the wisdom and power you need to live.
Why don't you find what you can do?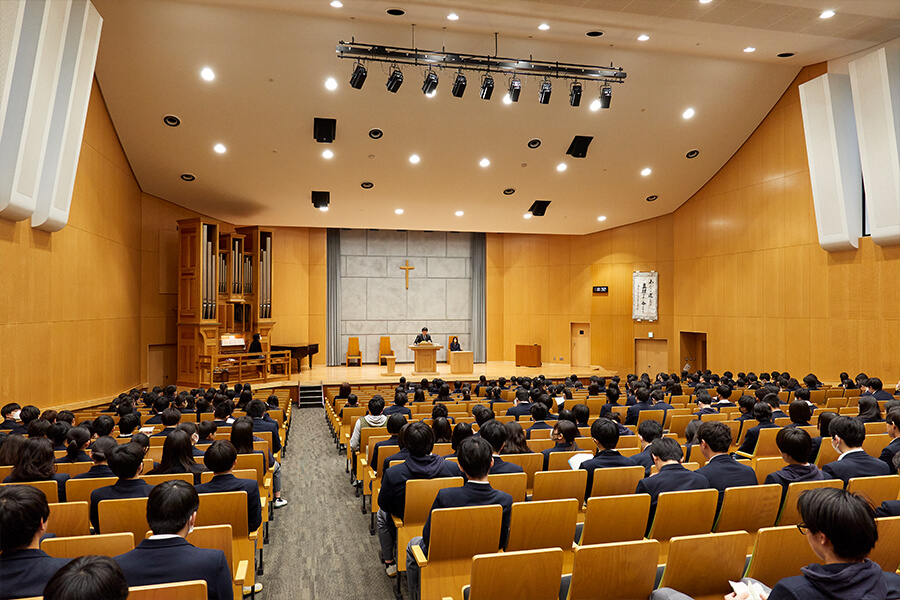 Worship every morning
The silence of the chapel is a different time than usual. It is an important time to stand as one person before God, face God and face yourself. Knowing yourself can help you find and encourage yourself. Sometimes you may feel a hole in your heart. In this way, by carefully confronting your own self, you will be shown how to take the next step, the "road" that you could not see before, and the "road" on which you should move forward.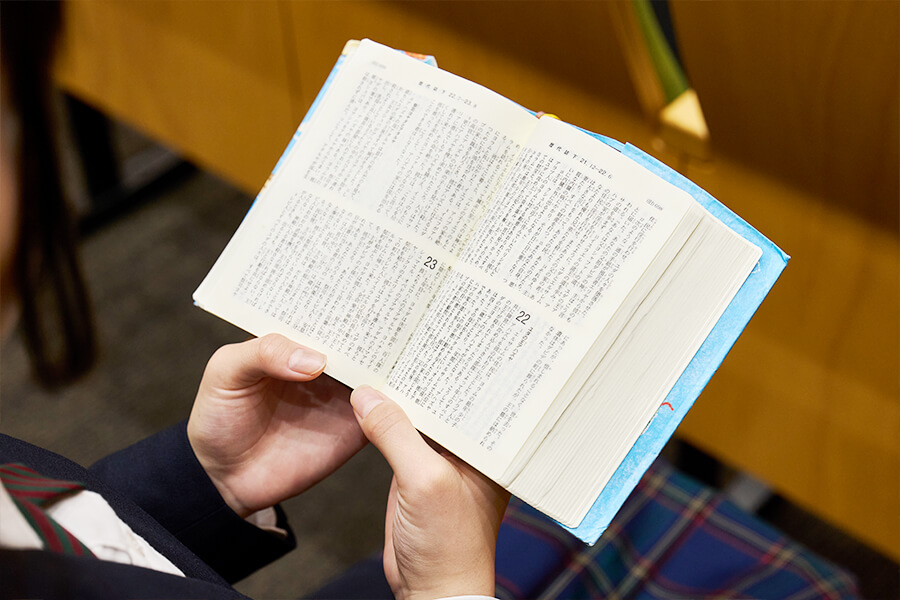 Bible class
There are words with value that do not change, even when the world is undergoing major changes. They are words that are necessary to live as human beings, words that show the way each person's life shines, and words that give hints for understanding others. If you look at the world through these words, you will know the path of life. Learning in the Bible class shows you the power and hope hidden in the language. It is the food you need to live.
Flower day worship
According to the Christian calendar, the second Sunday in June is "Flower Day" or "Children's Day". It is a day for children to learn service and appreciation. At our school, we bring flowers and deliver them to nearby welfare facilities.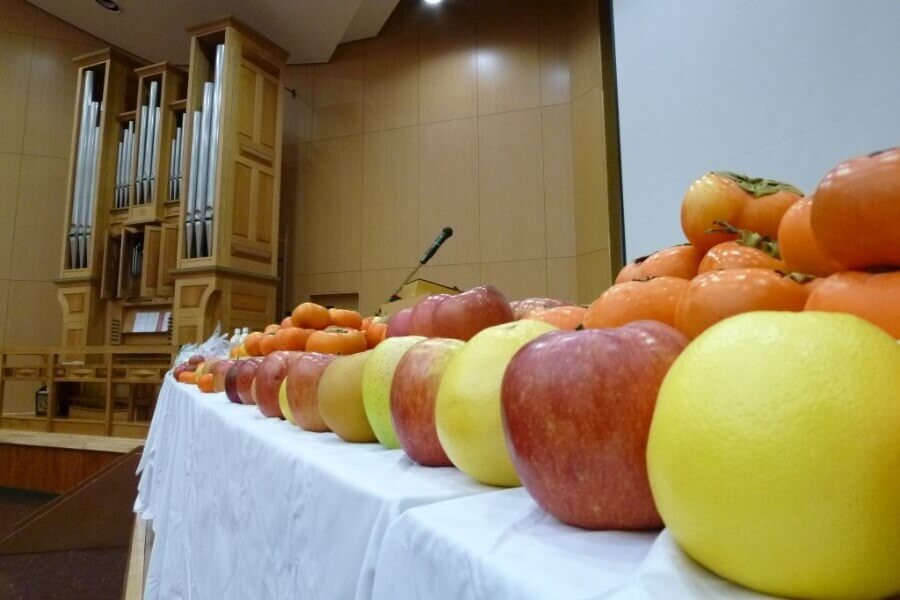 Harvest appreciation worship
The Puritans, who first died of hunger and cold in the winter, gained a large harvest the following year with the help of indigenous peoples. It is the thankful worship for that; the spirit of "sharing grace".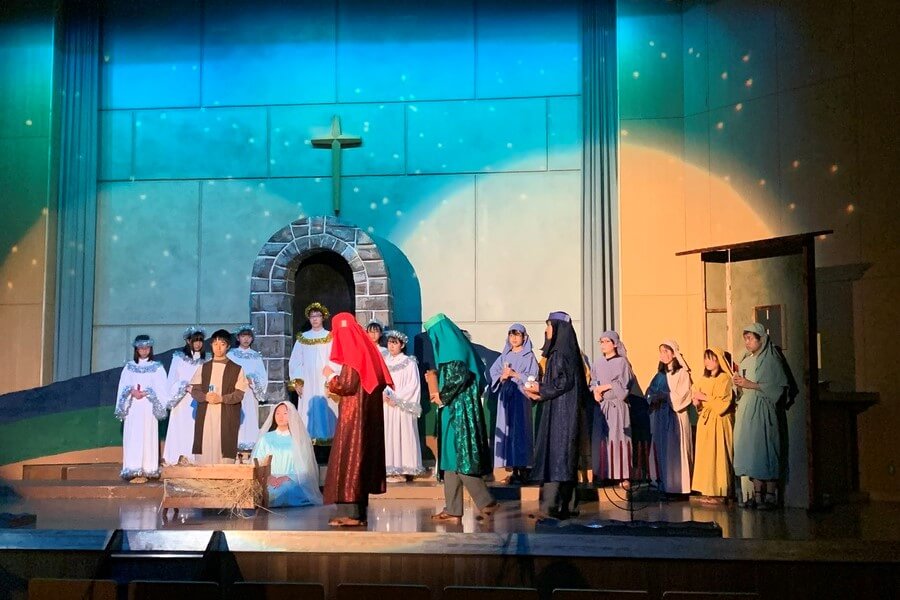 Christmas worship
We celebrate the birth of the Lord Jesus Christ. The Bible says that the first to be informed of Christmas events were the shepherds who were driven to a corner of society. In our school, students who understand the meaning of Christmas will perform sacrament drama, praise of choir and tone chime, and worship.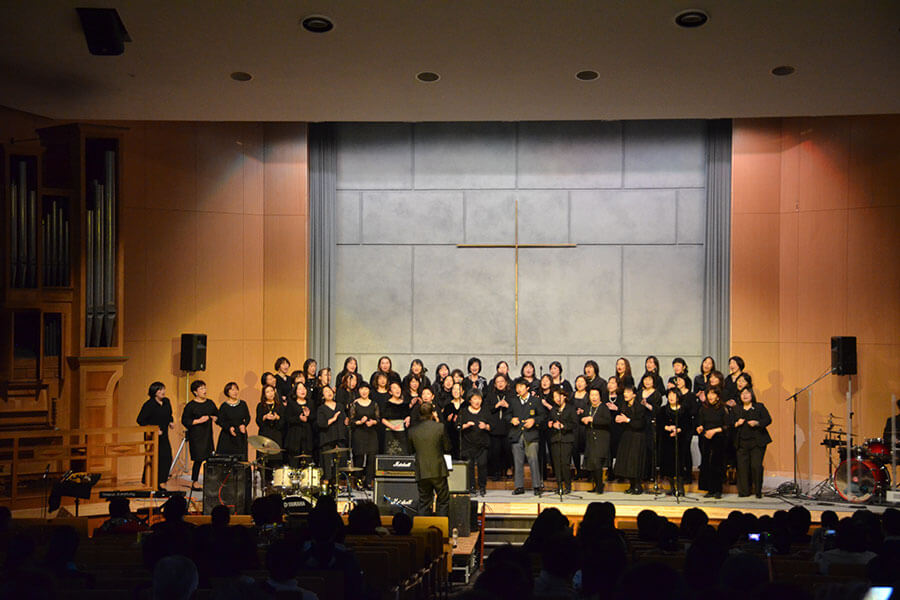 Christmas worship service
Celebrate Christmas with parents and locals as well as current students. Listen to the words of the Bible and gospel choirs at our school show praise with their band performance.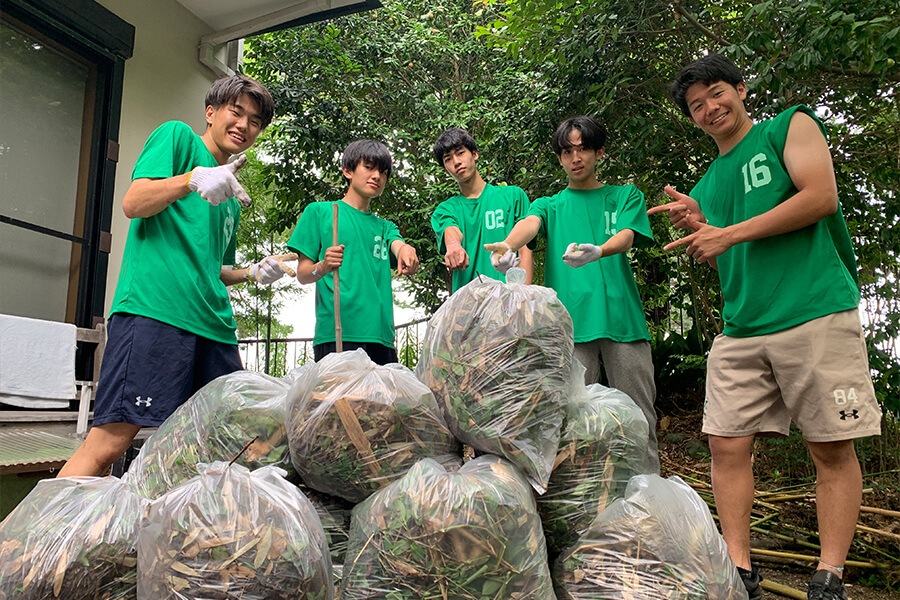 Volunteer activities
As the school lesson says, "Become a person and serve," I hope that you will grow up to be a person who can contribute to society and make efforts for others. It is important for students to practice many volunteer activities and learn from their experiences by themselves.
【Participating volunteer activities (FY2017)】
As,hinaga student fundraising / Children's cafeteria volunteer (Morinocha no Ma) * Held every month / Disaster area disaster prevention training / Water source forest conservation volunteer / All clean wild bird beach / Minami Summer Friend volunteer / Kusawa district cooking volunteer / Kanazawa Ward public nursery school volunteer / Noji Ma Open Day Volunteer / Reconstruction Support Volunteer Bus Miyagi